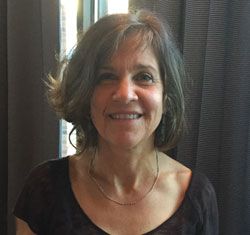 Welcome
The fact that you have found my website indicates you have an inner sense and a desire to change. A sense your life could be different. Better. Getting from where you are to where you want to be is waiting for you. We will form a partnership using your material, your history, your particular unique autobiographical data and my skills.
I work with people who struggle with despair, depression, and anxiety who want to feel more energy, hopefulness and develop solid abilities. I offer sessions and teach skills so they can reach for what they want, have success in relationships, and greatly improve their lives.
Note that I also have part time hours at Quad City Psychotherapy, 2513 24th Street, Rock Island, IL 61201 (563.265.1529)
Therapy is a delicate intricate process greatly influenced by the therapists' skill set and willingness to face the unknown within oneself. If I'm scared or avoid aspects of me I won't be able to go there with you. I regularly address my issues and push my limits. My inner strength and courage help me help you.
Therapy is also very abstract. Therefore I work to make it less indefinite and much more concrete.
There are many reasons to come into therapy, anxiety, depression, eating disorders, trauma. Therapy will provide you with the support you need to be the best you.  We all get to know ourselves through others.  Relationships therefore, how we connect and or don't is a frequent area of difficulties for many people.
How do you prepare yourself for a therapy session? There are some basics that will help you tremendously to get the most out of your therapy sessions.  Be centered, whether you are a person who rarely exercises, does yoga, tai chi, sports, cross fit, or martial arts, how you use your body is very important for overall health; mental, emotional, physical, and spiritual.  If you cannot locate your center, WE will.  A lack of center, a formlessness, will create unnecessary difficulties as we work forward to your best life.